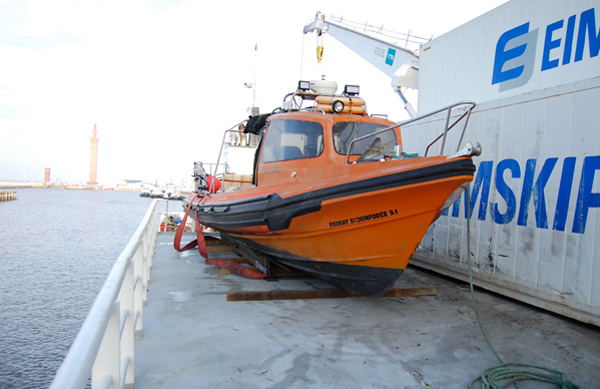 On this voyage Svartfoss will lower Cearban back into the water in the bay at Harstad, a small port in Troms county known as Vågsfjordens perle, the Pearl of the Vågsfjorden.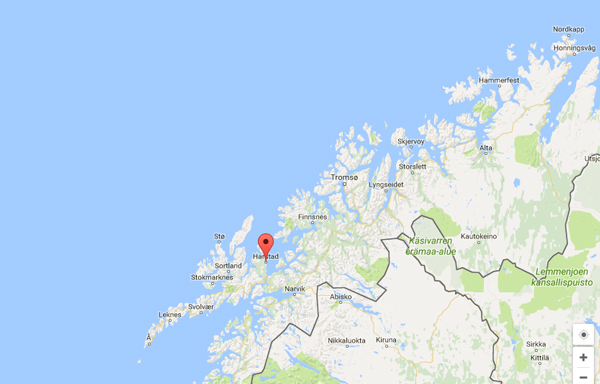 The plan is for Steve Nygård of Harstad Marina AS to take a work boat out into the polar night to meet Svartfoss as she slows and turns in the bay at Harstad.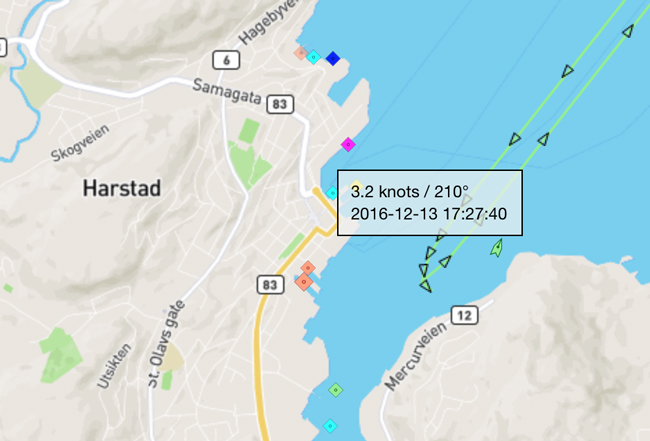 In the dark, all goes well.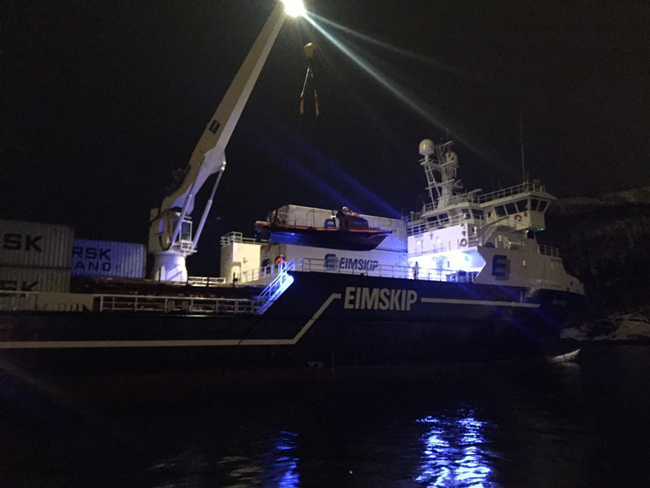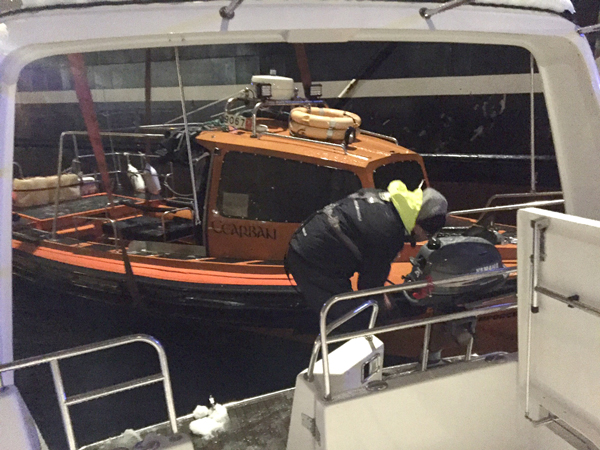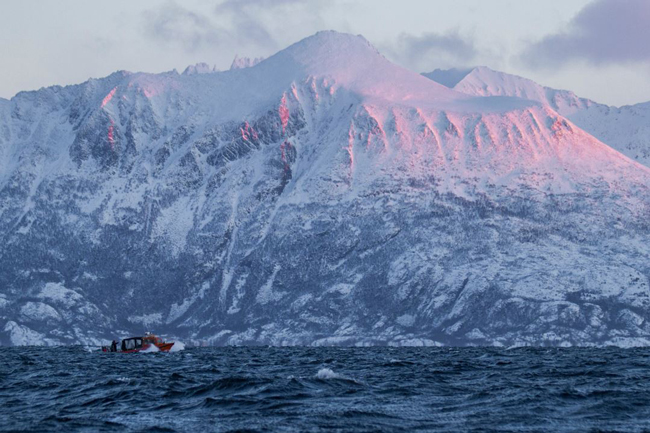 Cearban in action. Winds touched force 12 during the first weeks in January 2017. Luke Saddler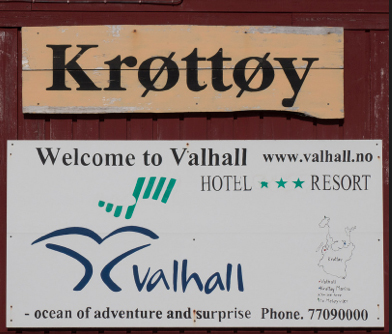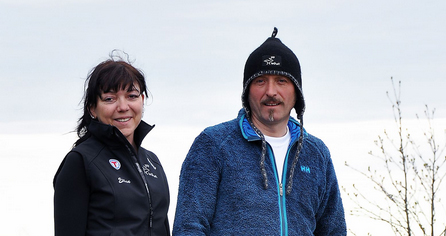 Ellen and Einar Veimoen of Valhall Eiendom Krøttøy AS hosted the whale watchers at Valhall